Always present for you!
Properly installed, you may have to deal with situations that you do not have a solution for or that you can not manage alone. Gaisapp, with its Japan Hotline, is committed to find an answer to all your questions as soon as possible.
Assistance in case of problems
A water leak, a power failure, neighborhood problems, a paper in your mailbox that you do not understand? Contact your advisor immediately by phone, email or LINE. This one will analyze the situation and propose you an appropriate solution.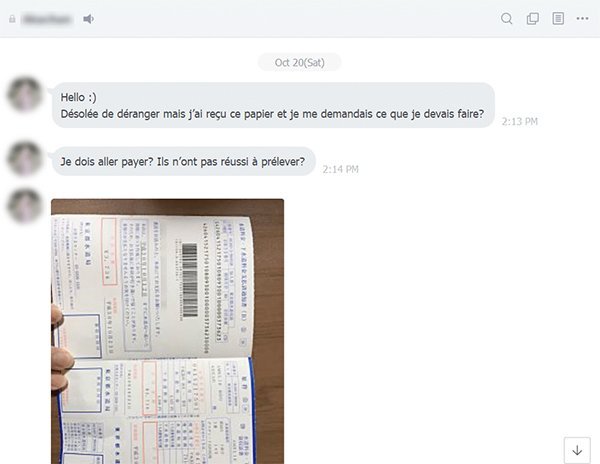 Customer assistance by Line
Fast intervention
Thanks to the various means of contact (phone, LINE, mail, etc.) our consultants will try to answer your questions in the shortest possible time.